With the challenges that have arisen from the issues surrounding COVID-19, a newfound urgency by the Hong Kong SAR Government and related organisations are working to get money into the hands of SMEs and business owners. However, access the available funds has been challenging and painful for most businesses to date.
To accelerate the support to access capital Strategic Intelligence Consulting is providing support to SMEs to develop their business plans and operations to enhances, streamline and grow their businesses accessing all available resources.
Strategic Intelligence Consulting has reviewed in great detail the best funding routes for companies in Hong Kong to take advantage of available resources for your business.
Download our cheat sheet for SMEs funding by completing the contact form below and I will send you a link to download the SME cheat sheet for funding.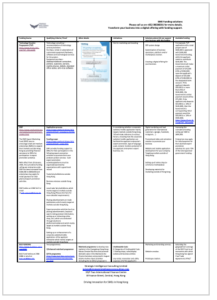 Here we have detailed the requirements and limits and distribution mechanisms for available funding for SMEs.
In addition to this, Invest HK, has also collated a set of resources for funding options across Hong Kong.
If you need assistance with presenting your business and structuring your business plan to best access all available resources, please get in touch with me at [email protected] for further information.
Complete the form below to have the SME Funding cheat sheet sent to your inbox.